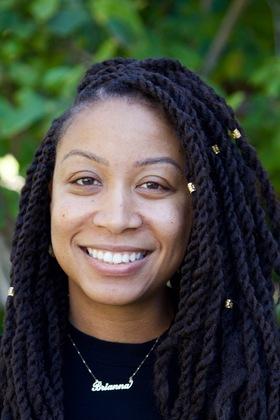 Associate Director, Bruin Resource Center
bharvey@saonet.ucla.edu
Brianna Harvey, (she/hers) is an Associate Director for the Bruin Resource Center. Within her role she oversees department assessment initiatives and works with the Bruin Guardian Scholars Program which provides support and resources to those that have experience with the child welfare system or houselessness. She received her Bachelor of Sociology from the University of La Verne, and her Master of Social Work from USC. She is currently working on her PhD in Education.
Brianna enjoys traveling out of the country, trying new foods, and being active and working out
Quote: If you are neutral in situations of injustice, you have chosen the side of the oppressor. - Desmond Tutu