Karina Garcia, M.A.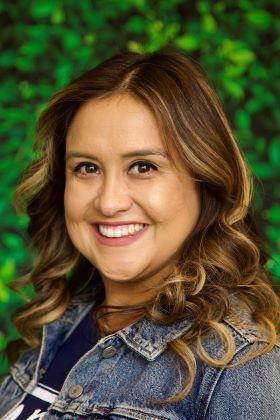 Program Director, Bruin Guardian Scholars Academy
kgarcia@saonet.ucla.edu
Karina Garcia (she/ella), is the Program Director of the First Star Bruin Guardian Scholars Academy (BGSA). In her role, she oversees our 4-year college access program for high school aged foster youth and works with the national First Star team in expanding the program across other universities. Karina earned a bachelor's degree in Psychology from UCLA and master's degree in Learning Sciences from Northwestern University.
Karina's interest and hobbies include being outdoors with her two dogs Ladybug and Foxy, reading autobiographies, catching up on binge-worthy TV shows, and crafting!
Quote: "Education is an act of love, thus an act of courage." – Paulo Freire