Valeria Garcia, M.S.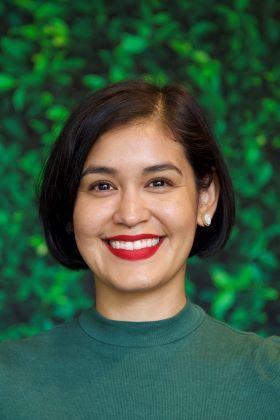 Associate Director, Bruin Resource Center
vgarcia@saonet.ucla.edu
Valeria (she/ella) is an Associate Director of the Bruin Resource Center. In her role, she works with the Bruin Underground Scholars Program, Collegiate Recovery Program and Undocumented Student Program to increase awareness, access and equity to address the needs of students impacted by the carceral system, recovery and immigration. Valeria earned bachelor's degrees in Sociology and Human Development from CSULB and a master's degree in Community Development from UC Davis.
Valeria loves the outdoors (running & hiking), poetry and exploring new coffee shops.
Quote: "Cuantas cosas perdemos por miedo a perder." – Paulo Cuelho