Andrew McClure, M.Ed.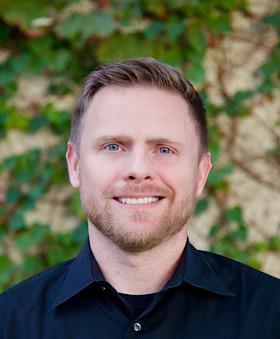 Director, Bruin Resource Center
amcclure@saonet.ucla.edu
Andrew, the eldest of seven siblings, was primarily raised in the San Fernando Valley, Los Angeles. During his upbringing, his single mother battled mental illness, and Andrew took on the responsibility of caring for his younger siblings. He faced numerous challenges throughout his education, attending fifteen schools within the LAUSD area before entering high school. Through these experiences, he developed a strong belief in the importance of ensuring educational equity and providing necessary resources for all students to thrive. Andrew finds it unacceptable that many predominantly minority schools face inadequate and inequitable resource distribution.
As a result of his personal journey - struggling with poverty, being a first-generation student, identifying as gay, and dealing with mental health issues—Andrew felt compelled to pursue a career in education. He completed his undergraduate studies at UCLA, earning a BA in History and a minor in Education. During his time as a student, he actively engaged with underserved communities, solidifying his commitment to making a positive impact through a career in higher education.
Motivated to further his expertise in serving students, Andrew obtained his M.Ed. in Student Affairs from UCLA. His ultimate goal is to cultivate an inclusive culture at UCLA, removing barriers to success and empowering students to realize their full potential. While Andrew possesses a passion for discussing topics such as student parenting, mental health, and fantasy football, he also prioritizes spending quality time with his husband and participating in a competitive LGBT softball and tennis league during his leisure hours.
Quote: "I've learned that people will forget what you said, people will forget what you did, but people will never forget how you made them feel." -Maya Angelou